Keeping Dublin informed – Dublin City Development Plan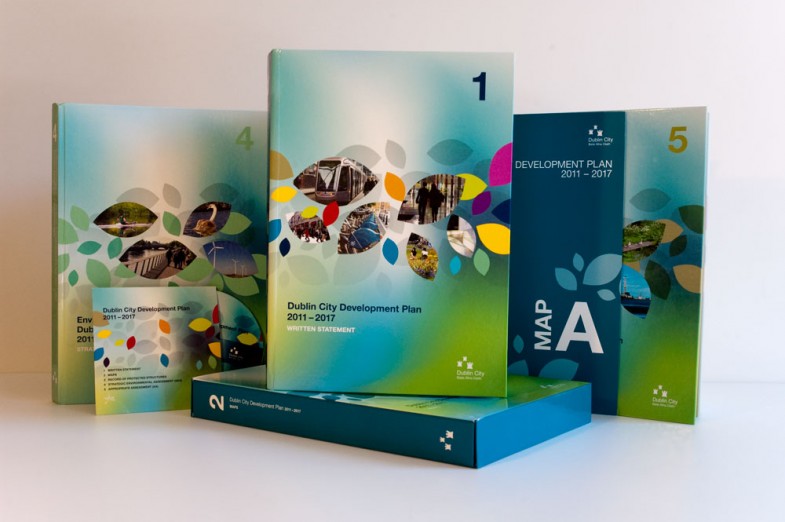 Client – Dublin City Council has held a long and solid relationship with us at Yellowstone for many years. They are the administrative body that deals with the local government region of Dublin City and its environs.
Challenge – The City Development Plan 2011 – 2017 is a corporate policy document which will have a strong impact on the future development of our city. This new Plan comes into effect at a particularly challenging time in the city's development, following fifteen years of unprecedented growth. At Yellowstone, our challenge lay in the presentation of information through a library or suite of publications. These publications cover a wide range of areas including planning, parks, maps and more. The vast quantities of information and the numbers involved ensured this project was a substantial challenge.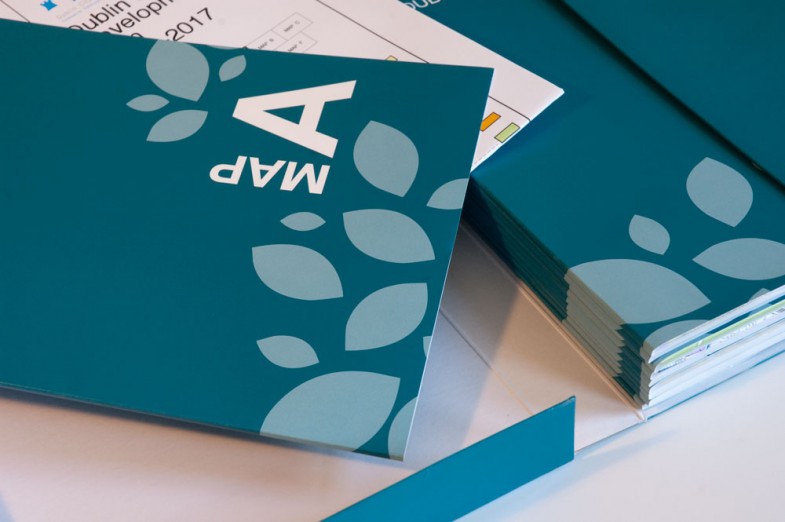 Work – Tackling the huge amount of information was our starting point and the development of working partnerships was several stakeholders were crucial. For the information itself, we needed to liaise with clients in the collection of content and data initially. For specific content areas like mapping, we needed to liaise with third party map producers to create a consistent presentation of data. The design phase involved the assessment of how the information would be consumed before delivering an effective, user-friendly design template and approach. In total we produced over five publications as well as an overall CD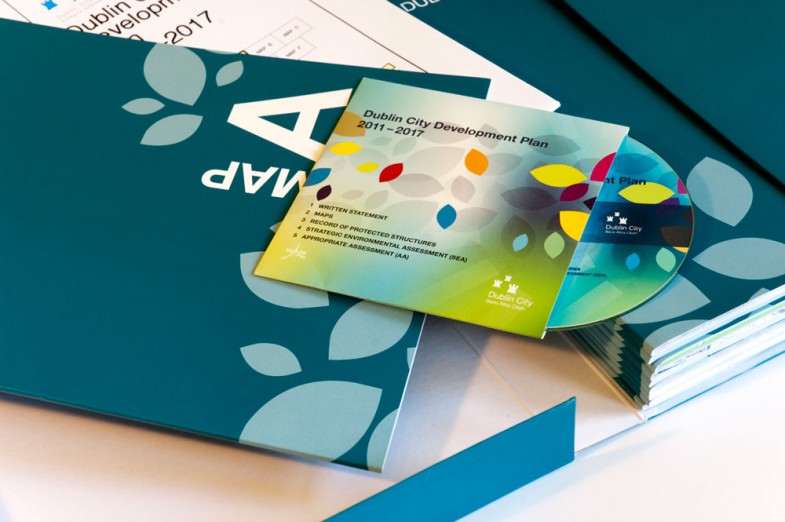 Results – This project is all about information and ensuring the target audience is fully informed. The availability of all the required information in both hard copies and an easy-to-use digital format fulfils both the legal and moral obligations of the Council as well as keeping the general public up-to-date on all Council-related activity.